Ascend Vietnam Ventures (AVV), a seed-stage venture capital firm in Ho Chi Minh City, will be prioritizing several segments including FinTech, blockchain, EdTech, as the tech sector in the country enters 'Golden age'.
"We are sector-agnostic. However, AVV places a high priority on Fintech, blockchain, EdTech, Future of Work, and Software-as-a-service (SaaS) because we see more investment opportunities there," Binh Tran, Co-Founder and General Partner of Ascend Vietnam Ventures told TechNode Global in an interview. "Startups that can help millions of small and medium enterprises (SMEs) use software and data in their businesses and startups that capture a large shift in consumer behavior are our top priorities."
Vietnam has a nascent ecosystem, most venture capital opportunities are found in the seed stage. "Later stage investors will need to wait a year or two before they begin to see more opportunities in Vietnam," he noted.
The VC firm announced in June that it has exceeded its $50 million target for its flagship early-stage venture capital fund, AVV Alpha.
According to Tran, Vietnam is entering a "Golden Age" for early investment opportunities, due to comprehensive government support, market accessibility, and strong tech talent. By 2025, the overall internet economy in Vietnam will likely reach $57 billion in value, growing at 29 percent compound annual growth rate, a report by Google, Temasek, Bain & Co showed.
"Market growth is attracting new top-tier investors, including those from Silicon Valley, to the Vietnam market. To put things more in perspective, the total volume of VC deals in Vietnam in 2017 was only $48 million. That grew to $800 million in 2019 and reached a record high of $2.25 billion in 2021," he shared. It is also worth noting that Vietnam is emerging as a leader for blockchain gaming and DeFi, he said.  According to a recent report by Chainalysis, Vietnam ranks number one for crypto adoption and number for DeFi adoption in the world.
In the interview, Tran also shared his views on the VC firm's plans and exit strategy and his views on the tech ecosystem in Vietnam, among others.
Prior to AVV, Tran was a General Partner for 500 Startups Vietnam and co-founded Klout, the Kleiner Perkins-backed social analytics company in San Francisco. Since 2012, Tran has completed over 50 seed investments.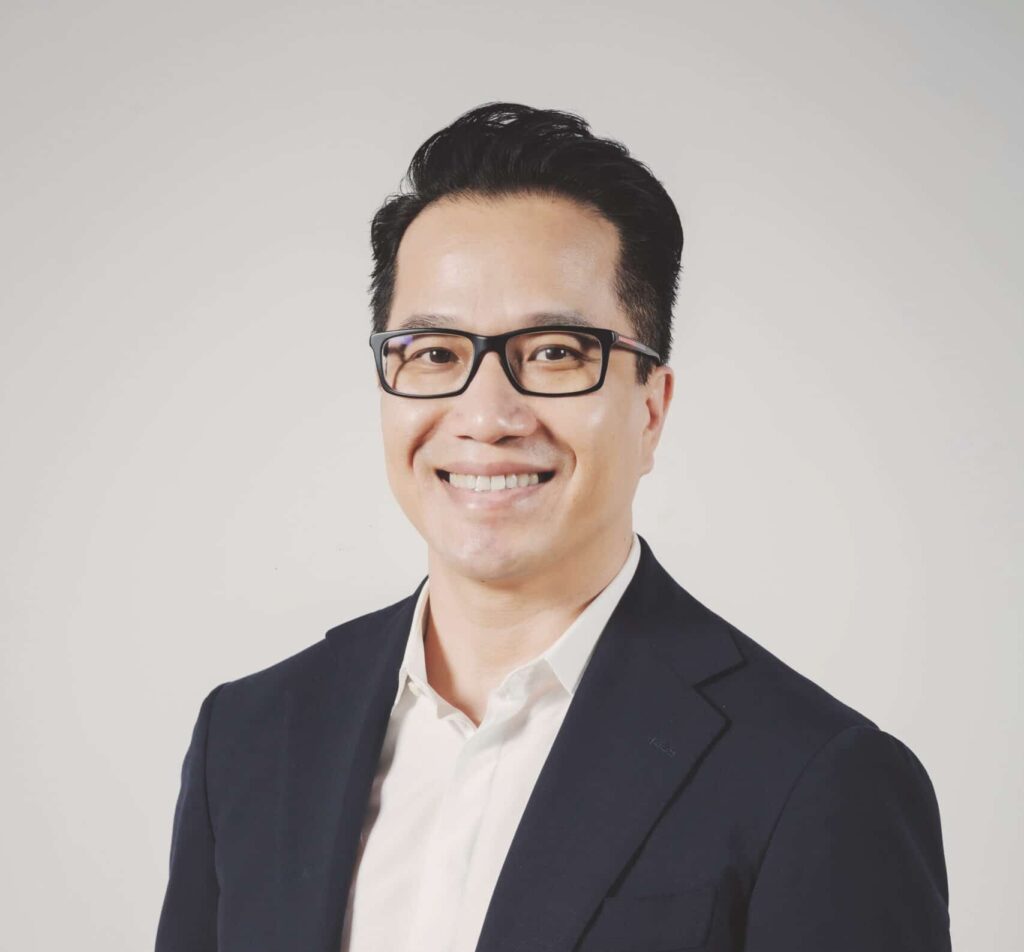 Below is the edited excerpt of the interview:
We invest in sectors with problems common to the diverse Southeast Asia region so that we can address large markets. The potential for technology to create value in the region is still early, so we are sector-agnostic. However, AVV places a high priority on FinTech, blockchain, EdTech, Future of Work, and SaaS because we see more investment opportunities there. Startups that can help millions of SMEs use software and data in their businesses and startups that capture a large shift in consumer behavior are our top priorities.
We're developing a concentrated portfolio. We're investing in the seed rounds of 30 companies with initial checks of up to $2 million but can lower our check to $500,000 under the right conditions. In the first two to three years of the fund, we'll deploy into these 30 companies then spend the next two to three years investing half the fund into follow-on rounds of the top 10 companies.
Since Vietnam has a nascent ecosystem, most venture capital opportunities are found in the seed stage. Later-stage investors will need to wait a year or two before they begin to see more opportunities in Vietnam. The government's broad support for startups, an increase in available capital, and a nation of entrepreneurs make evaluating the large number of deals challenging. Depending on the sector, fewer barriers to entry means more competition, which leads to the challenge of assessing many companies with similar solutions without sufficient differentiation.
Although Southeast Asia is considered to be 10 years behind China, Vietnamese investors do not look solely to China for trends. To get a sense of what might work in Vietnam, investors often look to markets such as India and Indonesia because of similarities in infrastructure, demographics, and ecosystem maturity. India and Indonesia, for example, are booming with SME enablement and financing, and companies like Kilo have already developed solutions that address similar problems.
A US IPO is the ultimate goal for most VCs, but in reality, most companies will exit via merger and acquisition (M&A) and strategic acquisitions, or secondary sales. The secondary market is quite active but exits for later-stage companies that are too small for a US IPO can be challenging. The ecosystem is so young and there are so few potential buyers for a large later-stage company, liquidity for these companies can be difficult not just in Vietnam, but across the region.
70 percent of the population in Vietnam is under 35, which is a natural advantage when it comes to digital adoption. For example, Vietnam is among the five biggest global markets for YouTube. This adoption doesn't look to slow down as the Vietnamese government announced in 2021 a new goal of having the digital economy contribute 20 percent of the nation's GDP by 2025.
Vietnam is entering a "Golden Age" for early investment opportunities due to comprehensive government support, market accessibility, and strong tech talent.
Government Support – The Vietnamese government is supporting startups now more than ever before. Since 2016 was dubbed "the Year of Startups", things have come a long way. Vietnam is one of the most accessible ecosystems in Southeast Asia, leading to faster startup maturity.
Market Accessibility – The fact that 97 percent of enterprises in Vietnam are SMEs and few large conglomerates act as gatekeepers, make Vietnam highly accessible for both local and international companies to enter the market and grow their businesses. Stiff competition for startups means founders have quickly adapted to gain competitive capabilities.
Top Global Tier Investors Coming to Vietnam – Market growth is attracting new top-tier investors, including those from Silicon Valley, to the Vietnam market. To put things more in perspective, the total volume of VC deals in Vietnam in 2017 was only $48 million. That grew to $800 million in 2019 and reached a record high of $2.25 billion in 2021.
Vietnam emerging as a leader for blockchain gaming and DeFi – According to a recent report by Chainalysis, Vietnam ranks number one for crypto adoption and number for DeFi adoption in the world.
Ascend Vietnam Ventures surpasses $50M target

Analysis
News
Opinion
Overviews
Q&A and interviews
Startup profiles
Thought leadership
Video
About TechNode Global
Our Services
Partner With Us
Join Us
Write For Us / Tips
Subscribe: Community newsletter
Subscribe: Daily Telegram updates
TechNode EN
动点科技
TechNode Russian